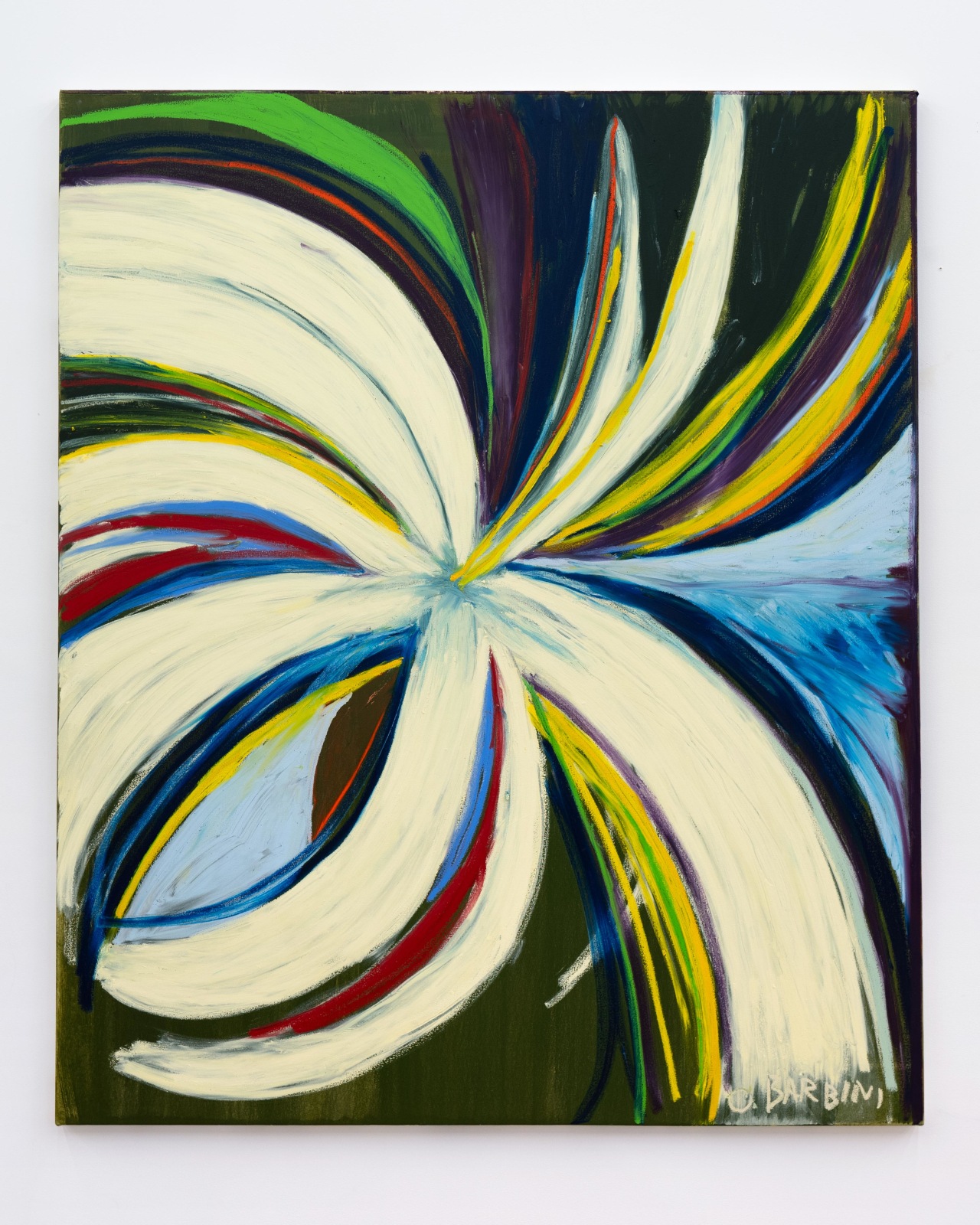 Simchowitz is pleased to present our first solo show of artist, filmmaker, and writer, Codi Barbini, as she introduces "The Sound of Water," an exhibition of vibrant oil paintings and works on paper. The exhibition offers Barbini's perspective on the symbolism and essence of flowers, as she views them both as symbols and objects, appreciating their complex cultural dichotomies.
Codi Barbini's exploration of flowers, often found on her daily walks or borrowed from memory, is an ode to love, joy, and gratitude, a sentiment deeply rooted in her daily process based painting practice.
Floral art has a rich history; from the still life paintings of the Dutch Golden Age to the modernist interpretations of artists like Georgia O'Keeffe, artists have consistently challenged and redefined the genre, using flowers as a means of personal expression and storytelling.
Codi Barbini's floral paintings offer a contemporary perspective on this enduring subject matter. Her large-scale oil paintings and smaller works on found (magazine) paper embrace abstraction and metaphor, pushing the boundaries of creativity through gesture, color, and scale.